Mash Up Creative - Logo Design, Graphic, Website, Company Profile Design, Digital and Digital Signage Designers in South Africa
Company Profile South Africa
Company Profile and Content Writing Johannesburg South Africa
Website Design
Website Design Johannesburg South Africa
Logo and Packaging Design South Africa
Packaging Design South Africa
Company Profile Design South Africa
Print and Digital Company Profile Design
Digital Company Profile Design
Print and Digital Company Profile Design
Responsive Website Design South Africa
Website Design Johannesburg South Africa
Corporate Identity Design South Africa
Logo and Corporate Stationery Design Johannesburg South Africa
Logo Design South Africa
Logo and Corporate Stationery Design Johannesburg South Africa
Print Brochure and Product Catalogue Design South Africa
Print Layout and Design Johannesburg South Africa
design@mash-up.co.za
+27.81.789.0689
Mash Up Creative is a Graphic Design, Website Design, Digital Design and Digital Signage Design Studio based in Johannesburg South Africa.
We are hybrid designers, able to apply our logo design, graphic design and digital design to clients all over South Africa and Abroad.
We focus on creating a partnership with our clients to help them achieve success and our approach to creating a positive relationship. We are presented with a wide variety of challenges and obstacles on a day to day basis that needs solutions, so it's a good thing that we're not afraid to think outside the box and try something new so we can ensure we're delivering design and digital solutions that really work.
We focus on improving your design or product aesthetic appeal and usability with suitable images, typography, space, layout and colour with the knowledge that it is more than just aesthetics but also to create interfaces that optimise user experience and drives conversion.
---
---
Digital Design
---
Illustration Design
---
Print Design
---
Forms and Document Design
---
Annual Reports Design
---
Company Profile Design
---
Magazine Design
---
Presentation Design
---
Digital Catalogues
Mix up your business with creative and innovative ideas.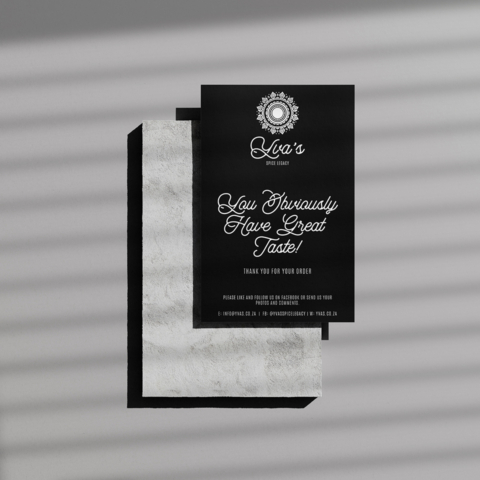 Mixing different elements is what creates a Mash Up. If your projects call for multiple disciplines, we're the logical choice. We combining fun and meaningful ideas into an awesome design experience.
As professional creatives, we pride ourselves on our ability to create great design. Design is our craft, and we always try to combine the best of many worlds — from user experience to typography, logos to professional business document design, packaging to technical design and much more.
Get a great looking logo designed by professionals. Premium logo design store offering a wide selection of ready-made logos that can work for various types of start-ups, entrepreneurs, companies and businesses.
Find the best and most suitable logos for your business. Avaliable in coloured, black and white versions. Once you purchase a logo, we'll automatically deliver your purchased logo files via email. You'll receive the industry standard, EPS vector file, as well as a PDF version. If you require additional file formats, they can will be provided upon request for an additional cost. We also know that not everyone has the know-how or softwares to edit a logo, so for an additional free we included name, colour and font changes. This doesn't include changes to the logo graphics.
Check out our design store for more high-quality content to get your project started.